Challenge
Challenge is part of UPC's DNA. It is based on its students' education, so they can become the professionals who will lead the transformation of the country.
Just as it challenges its students, UPC challenges itself to achieve excellence.
WASC Senior College and University Commission (WSCUC)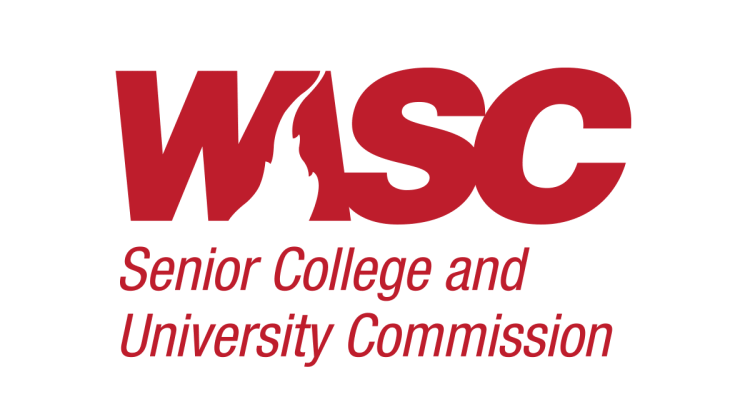 UPC is the only Peruvian university institutionally accredited by WASC of the United States. Further information here.
National and international programmatic accreditations that validate our programs' academic quality:
Further information here.
ISO 9001:2015 Quality Certification
For the design, development and academic processes of all Undergraduate and Working Adult (EPE) academic programs, and Graduate programs. We are the only university in Peru that is integrally certified to ISO 9001: 2015.
B Corp Certification
UPC was certified as a B Corp after completing a rigorous assessment process conducted by B Lab, an independent non-profit organization that drives a global movement of people who do good through their businesses. Being certified as a B Corp means complying with social, environmental, legal and transparency standards. That also demonstrates UPC's social purpose and commitment to transform the country, which is evident from the institutional mission.
Four stars in the general assessment by the 2018 QS Stars Rating
UPC earned four stars in its general assessment, becoming the first Peruvian university and the youngest one in Latin America to reach that score. In addition, it earned 5 stars in each of the following categories: Teaching, Employability, Social Responsibility, and Inclusiveness. According to the QS Stars Rating, a university with 4 stars has a high international profile and has demonstrated excellence in the research and teaching fields. It is an institution that provides an excellent ecosystem for teaching and students.
Third private university with the most research in the country
We are among the top thousand in the world. (Source: Scimago Institutions Ranking – SIR 2017).
Our graduate students are outstanding professionals in the market
The following pieces of information are part of our employability evidence:
9 out of 10 UPC graduates work and 97% of them do so in their field of study. (Source: UPC Graduates Employability Study - IPSOS Peru 2017).
UPC graduates are valued by the organizations in the country, standing out with the best national average salaries in 19 programs*. (Source: "Ponte en Carrera" Portal).
(*) Economics and International Business, Economics and Finance, Information Systems Engineering, Systems Engineering, Software Engineering, Administration and Marketing, Network and Communications Engineering, Administration and Finance, Administration and Human Resources, Banking and Financial Administration, Entrepreneurial Administration and Management, Administration and International Business, Audiovisual Communication and Interactive Media, Communication and Journalism, Communication and Publicity, Hospitality and Business Administration, Tourism and Business Administration, Nutrition and Dietetics, and Administration and Agribusiness.
High Academic Performance Students
We are the only university in the country that has a benefit program designed especially for high academic performance students (AEG UPC), with which UPC recognizes and rewards their effort. The members of this group gain access to multiple benefits such as scholarships, international opportunities, contests, services, international events, and much more. Currently, more than 850 students are part of it.
UPC Sports Program
UPC is the only Peruvian university with a comprehensive program designed exclusively for athletes. The UPC Sports program promotes high-performance sports, providing students with a number of special benefits, including the possibility of accessing a scholarship of up to 50% and academic counseling, in addition to psychological, nutritional and physical therapy assistance by professional specialists.